Mats that make an entrance
There has been so many fantastic logo mats this month we thought we would share them with you! Here's a little inspiration for your next mat.
Drumplings
Dumpling lovers! Be sure to check out Drumplings next time you're in Melbourne CBD. They're a unique modern dumpling diner offering a global twist on a traditional classic. Think Cheeseburger, Mac & Cheese, Beef Rendang, Truffle Mushroom and Pepperoni Pizza, hand wrapped into a traditional dumpling – You're welcome!

Be sure to check out their new logo mats while you're there too. Two High Definition PrintPlush Logo Mats in a custom circular shape and size, we hope these beauties add to the experience! The High Definition PrintPlush Logo Mat is a fabulous economical solution. This style of high definition logo mat is very well suited to applications where the logo or design uses many different colours.
Learn more about the High Definition PrintPlush Logo Mat here.
ADFX AGENCY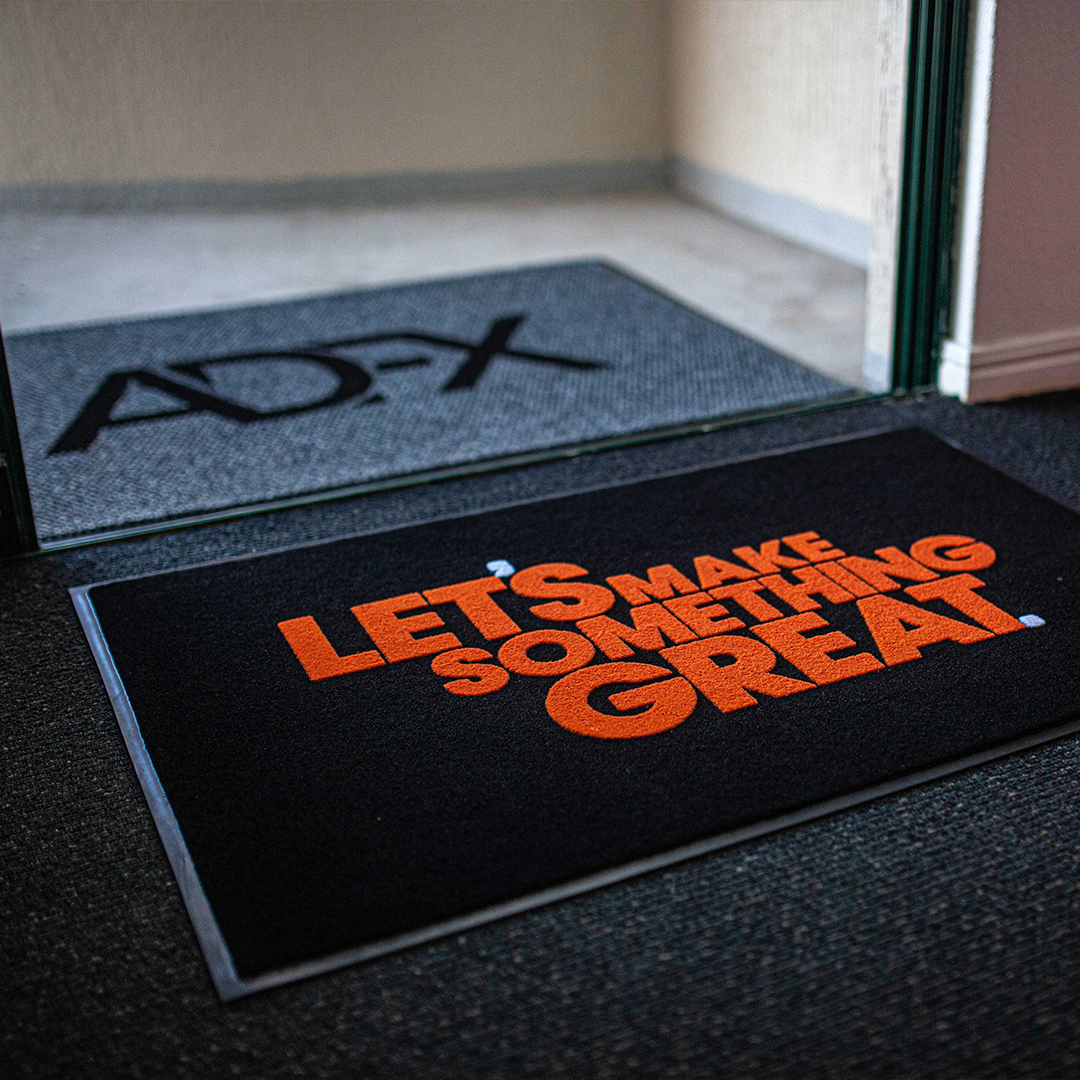 ADFX is a creative advertising agency, so a few brilliant mats were needed to represent their business and its values. Favoured for commercial flooring the DirtStopper Logo Mat is a long lasting, medium to high foot traffic mat with a sharp logo or design. The top surface has a flecked colouring, perfect for hiding dirt and debris. And we absolutely love the contrasting colours!
Learn more about the DirtStopper Logo Mat here
For the mat behind, The UltraGuard Logo Inlay Mat is made from high quality and stain resistant carpet. This style of carpet allows us to craft unique mats that combine stability and functionality with impeccable image presentation.
Learn more about the UltraGuard Logo Inlay Mat here.
ELEMENT HOTEL MELBOURNE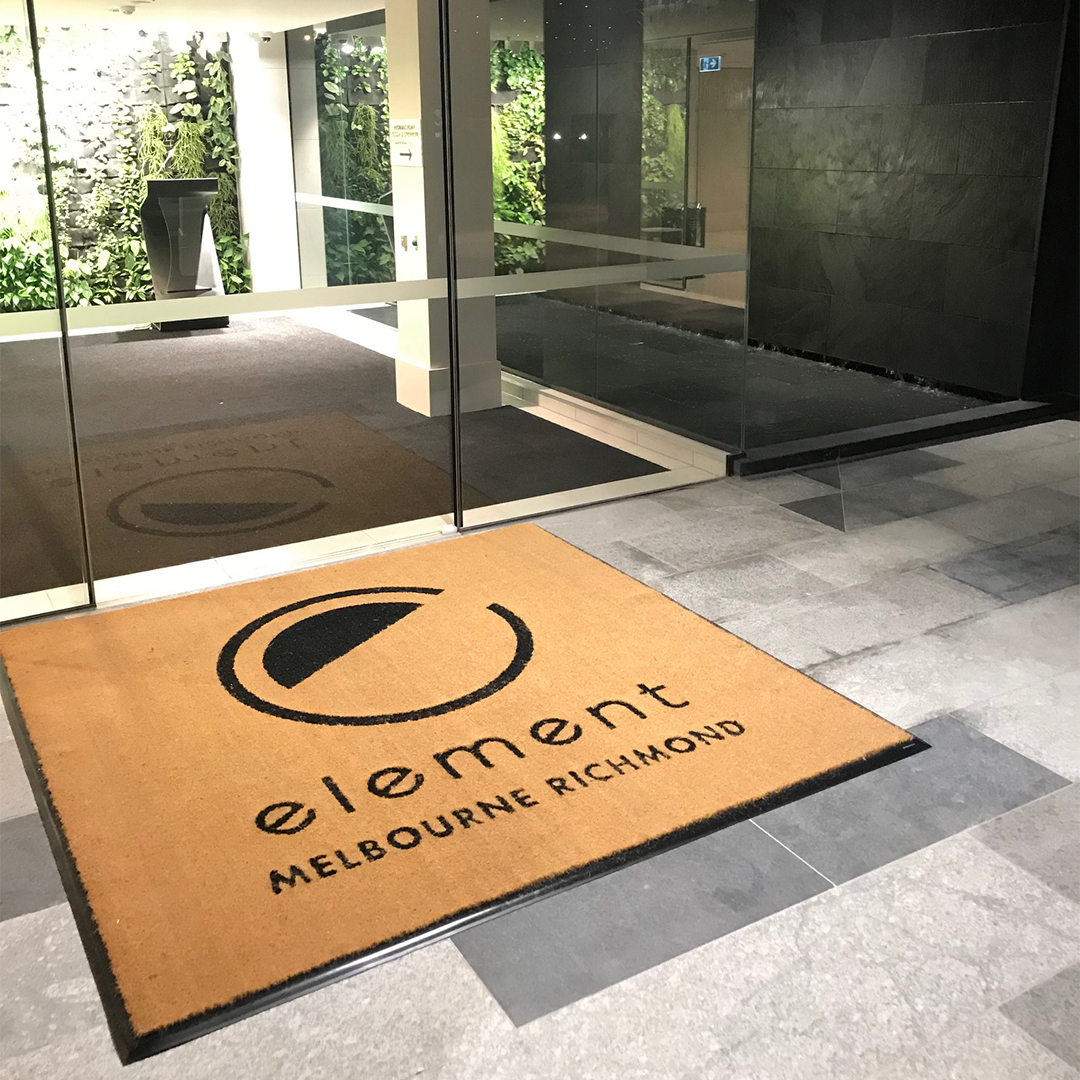 Element Hotel in Melbourne, Richmond is the ideal place to connect, meet and unwind. Their newly-opened pet-friendly hotel offers light-filled, spacious accommodation with striking views. Element Hotel is all about eco-friendly materials, which is why their perfect mat is the Coir Logo Inlay Mat. Made from 100% natural coconut husk fibres which scrape dirt and debris from shoes - the Coir Logo Inlay Mat is environmentally friendly and best suited for entrance ways and recess areas.
Learn more about the Coir Logo Inlay Mat here.
KATH DICKSON FAMILY CENTRE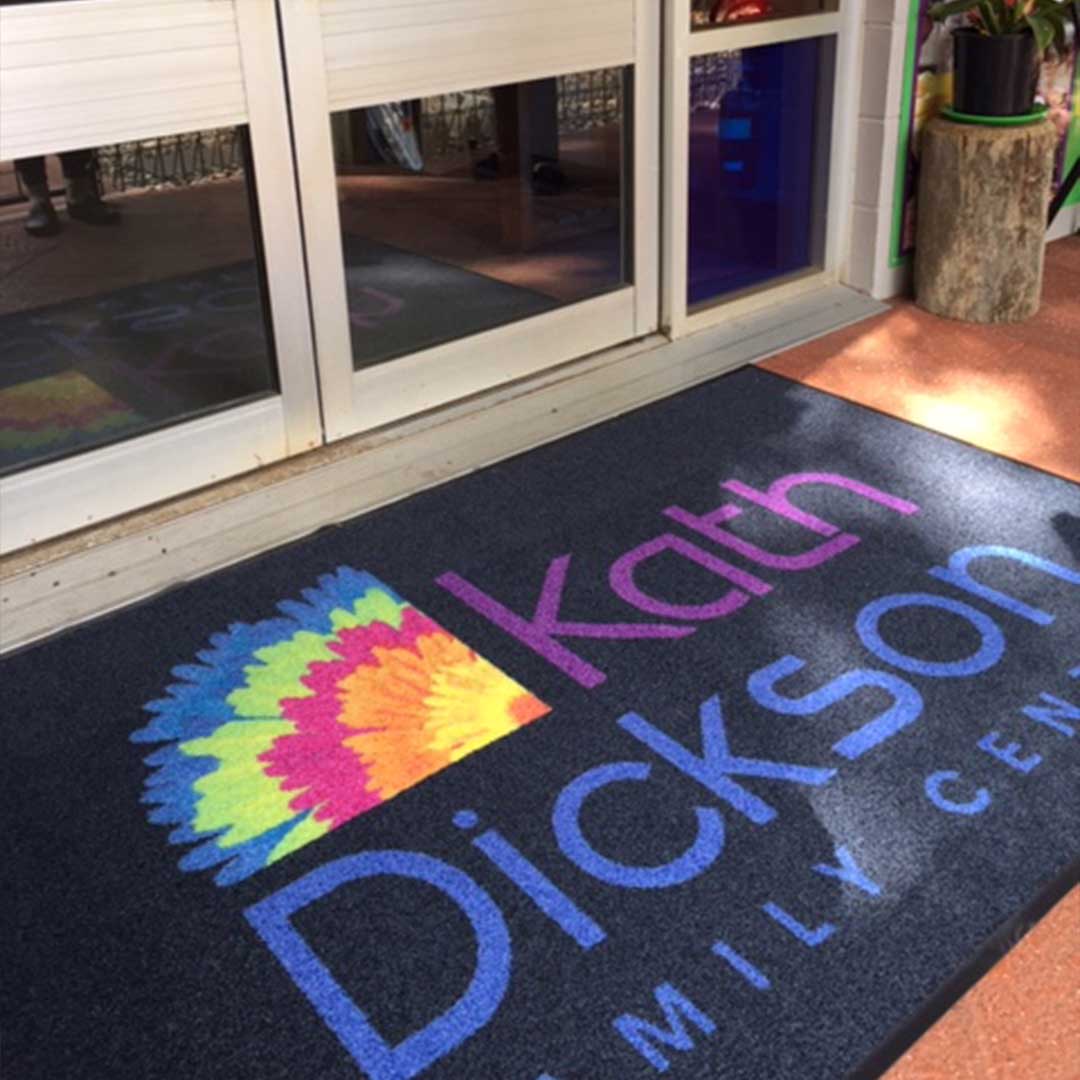 A perfect fit for these double doors, this eye-catching and effective logo mat for Kath Dickson Family Centre makes a standout entrance. The PrintScraper Logo Mat is a functional and affordable mat ready to create a real impact at your entrance. With its specially designed scraper surface it's highly effective at removing dirt and moisture from footwear.